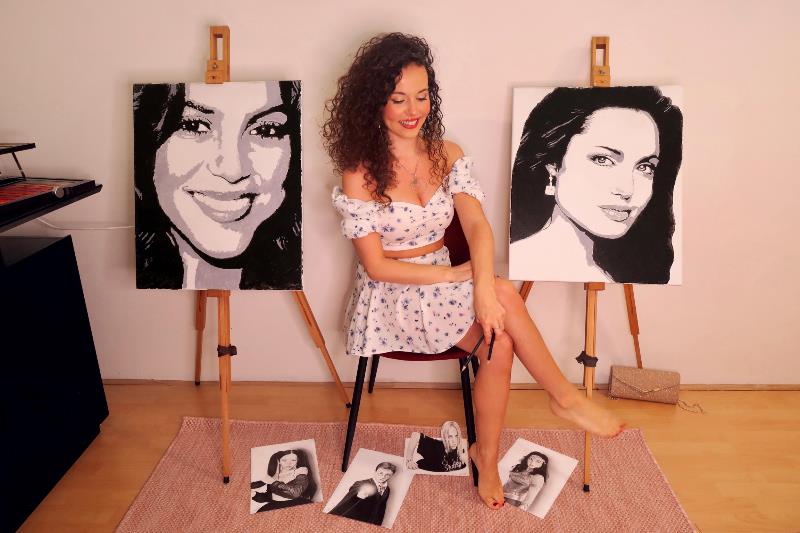 My first feet paintings I made of Shakira and Angelina Jolie and the pencil drawings I made of Bella Poarch, Harry Potter Billie Eilish and Wonder Woman.

I tried to draw Billie Eilish in 3D as you can see, (I used scissors to cut the paper to make it look more 3D).

I never tried painting with my feet before. A few years ago I joked around and had the idea to try it out someday. So last month I gave it a try painting with both my feet just for fun.

It surprised me how much control I was able to have over my feet because I didn't expect much of it. Now I discovered my feet can do much more than I think. I'm of course way better with drawing with my hands and can I make much more details then I did with my feet and while also drawing 4 other portraits.
But painting with feet was a lot of fun and I already am preparing the next round of painting with my feet. I also just uploaded a 40 minute version with the process of these portraits on my youtube channel for the people who are interested in it.
.