BIOGRAPHY RAJACENNA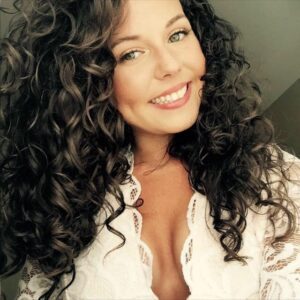 Rajacenna is born on 24th January in The Netherlands.
At 4 years old she started modelling for various wellknown Dutch companies. Her first time on TV was when she was 5 years old in a Dutch TV-show. After that she had some roles in Dutch soaps, films and tv-series.
When she was 12 years she began as a presenter of the first Dutch WebTV for children. She also broadcasted on the local television. She interviewed many famous Dutch people but also world famous people like Phil Collins, David Faustino, Ken Kercheval and Lorenzo Lamas.
Rajacenna is now a Dutch 22 year old ambidextrous hyper photo realistic pencil artist. She is a former child prodigy and a natural talent who became wellknown at 16 after being discovered by an American art publisher. Already at 16 she belongs to the best artists in the world and her drawing videos are being used in art schools all over the world.
At just 16 years old from scratch Rajacenna has the exceptional natural skill to draw stunning hyper-photorealistic drawings in such a manner that people do not see the difference between the photo and the drawing. From the age of 17 she is a professional artist and illustrator.
Soon after being discovered Rajacenna appeared in many Dutch tv programs, magazines, news papers, on the radio and even on Japanese tv. In 2011 the management of Justin Bieber asked her to give him the drawing which she made in 2010.
In 2011 she was featured in the Elite exhibition in the Mailbox in Birmingham England.
In 2015 the band Owl City, singer-songwriter Adam Young, asked her to make the promotional drawing for the timelapse video of the cover art of his album, Mobile Orchestra.
Rajacenna on IMDB: https://www.imdb.com/rajacenna
Rajacenna on Wikipedia: https://en.wikipedia.org/wiki/Rajacenna