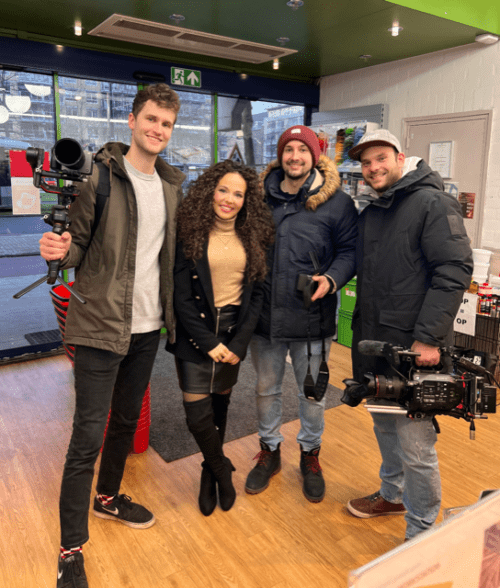 In 2019 German TV-show 'Galileo', which is broadcasted in several other countries also; made a mini-documentary about Rajacenna at her studio in the Netherlands.
During the filming of that episode they also covered the EEG-scan of her brain while she was drawing two different realistic drawings at the same time.
Now in 2023 they returned to Rajacenna's studio for a follow up on her. They were the first to film the finishing of her new project while she is drawing 4 different realistic portraits and painting 4 different portraits with both hands and feet at the same time.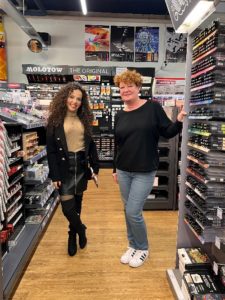 In total she will be creating 8 realistic portraits of 8 celebrities; 2 more art works than her previous worldwide viral art project.
The German crew also filmed at Rajacenna's favorite art supply store 'Harolds' in Rotterdam. The shop manager Ingrid, who has been working there since 1984, is always much of help to Rajacenna. The other employers of the relatively large art supply shop, are mostly themselves artists too, so they know exactly what advice they can give to customers.
This report about Rajacenna will be broadcasted on March 16, 2023 on Pro Sieben Germany television.