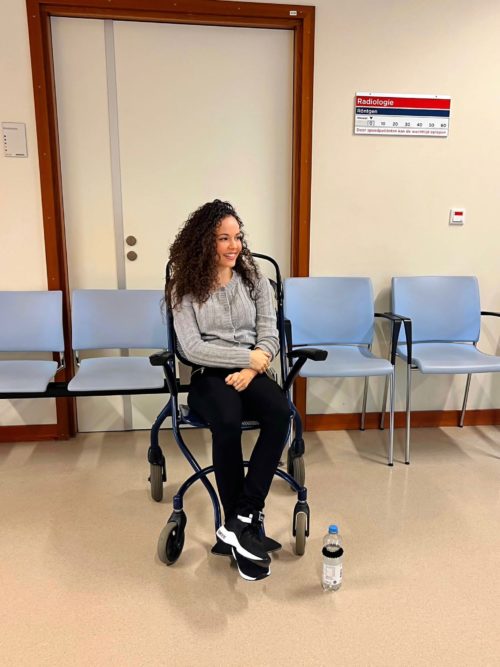 Today, I had an unexpected incident: I broke my toe.
Lately, I've been giving more thought to taking care of my feet because I've been using them a lot for my newfound passion of foot painting.
I decided to buy some toe socks, various foot and toe protectors, and also new flat shoes, a change from my usual high heels. It seemed like the perfect time to show my feet some love.
However, today, while trying to walk up the stairs as usual with my new toe socks, I was caught up in multitasking on my phone, writing down my daily schedule. My distracted state led me to step the wrong way on the first stair, putting my toe in an awkward position: ouch!
How ironic as I think about it…the extra attention to protect and be kind to my feet with the purpose to keep them in top shape brought me a….broken toe
Thankfully, my thoughtful neighbor who is fysiotherapist came to check on me and I also decided it was best to visit the doctor. The doctor was kind and quickly arranged an appointment for an X-ray at the radiology department. To my surprise the X-ray confirmed my fears: my toe was indeed broken.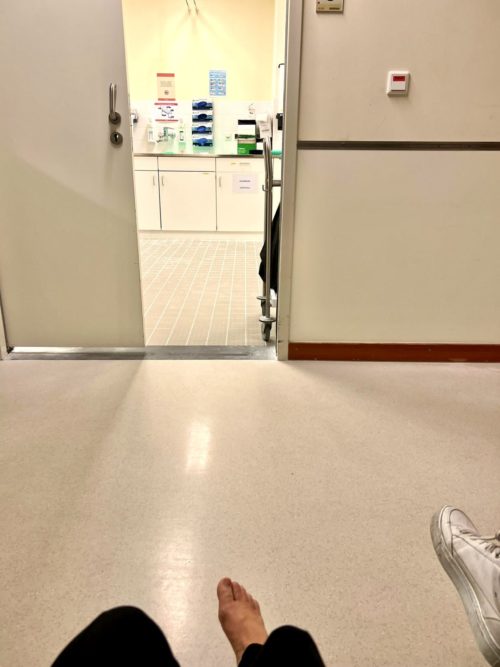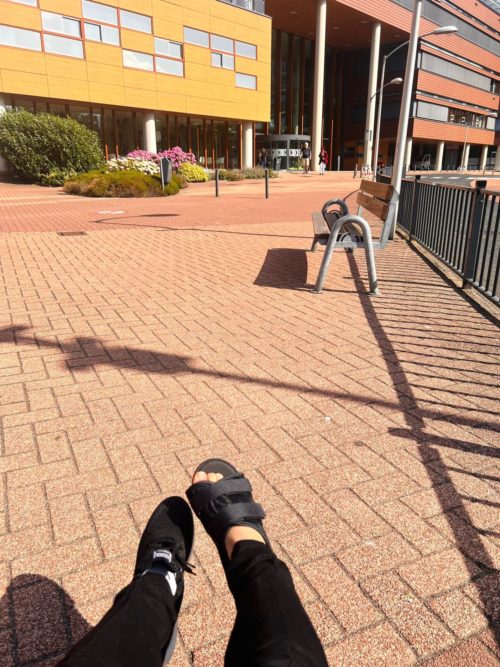 Now, I find myself wearing a quirky-looking shoe that I'll need to keep on for at least two weeks to aid in the healing process.
Today's lesson: Don't multitask with everything I do in life and try to be less clumsy.
I think I need to be more mindful in the future and avoid multitasking in everything I do. It's crucial to focus on one task at a time and be present in the moment. It is not always such a good idea trying to do too much at once can lead to accidents like the one I experienced today. 🙈