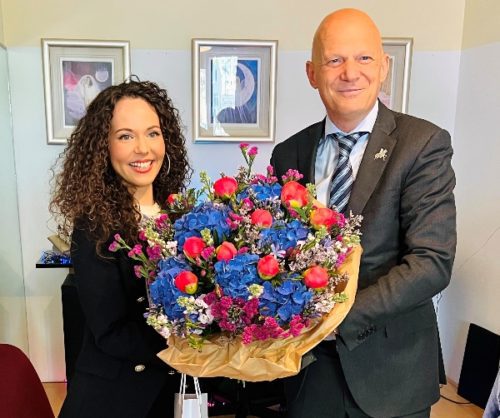 At his own request, the mayor of Vlaardingen, Bert Wijbenga, visited Rajacenna. With a bouquet of beautiful flowers he stepped into her art studio and took forty five minutes from his time to engage with her.
He had seen her viral videos of her unique method of creating art everywhere in the news and was intrigued to talk about that with her.
As he asked her all kind of questions to delve into the inspiration behind her work and the techniques she employed; Rajacenna shared her insights gladly, offering a glimpse into her artistic journey.
The mayor was captivated by her artistic process and the passion she exudes. Also he wanted for her to brainstorm with the city on a creative and fun event to take place in the future.