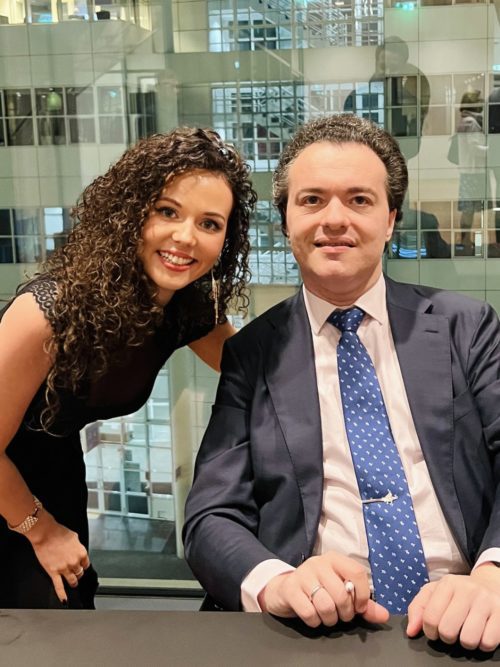 Last night, I had the privilege for the third time of attending a beautiful and mesmerizing recital by the former child prodigy and musical genius, Evgeny Kissin. Not only did he gave a mesmerizing and impressive performance but he also took the time afterwards to meet people for a signature session. I also had the opportunity to meet him in person for a photograph.
As I stepped into the concert hall, I was really excited and as usual at his concerts every seat was taken. As the light turned off the background stage was bathed in a soft blue light with the spotlight on the Steinway grand piano. Evgeny Kissin took the stage with a lot of humbleness.
Evgeny Kissin's piano recital at Amare was an enchanting experience from start to finish.
From the very first note the whole audience was captivated by the presence of the musical genius and his exceptional skill. We were in the presence of someone who is in a complete flow state, a combination of full concentration, the most difficult techniques and being fully absorbed in the music and the present moment.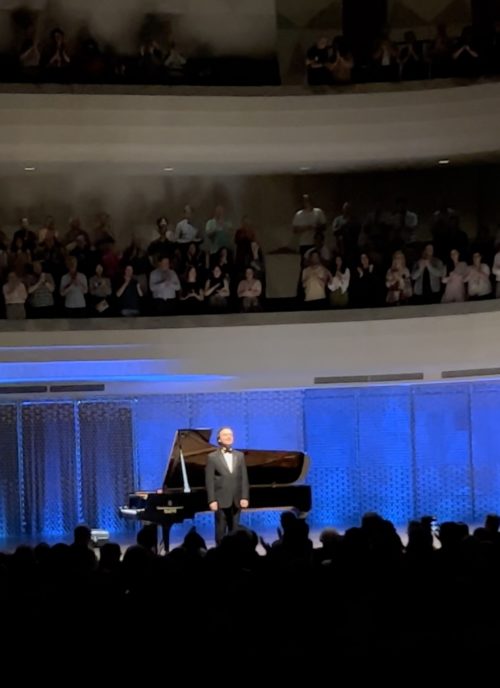 His technique is flawless, effortlessly navigating the complicated passages (Etudes-Tableaux, Rachmaninov) and executing beautiful chords with precision and incredible, almost impossible ambidexterity.
Kissin is truly a perfect reminder of what humans are capable of. The enthusiasm of the audience yesterday night compelled the virtuoso to grace the stage with not one, not two, but three encores, leaving no doubt that public Amare didn't want to let go of the musical brilliance.
Despite his fame and his incredible performance, what must have been really made a physical and emotional impact, he took the time to meet people which really shows his genuine character and humbleness. I took this photograph with him which is a memory of an amazing night!