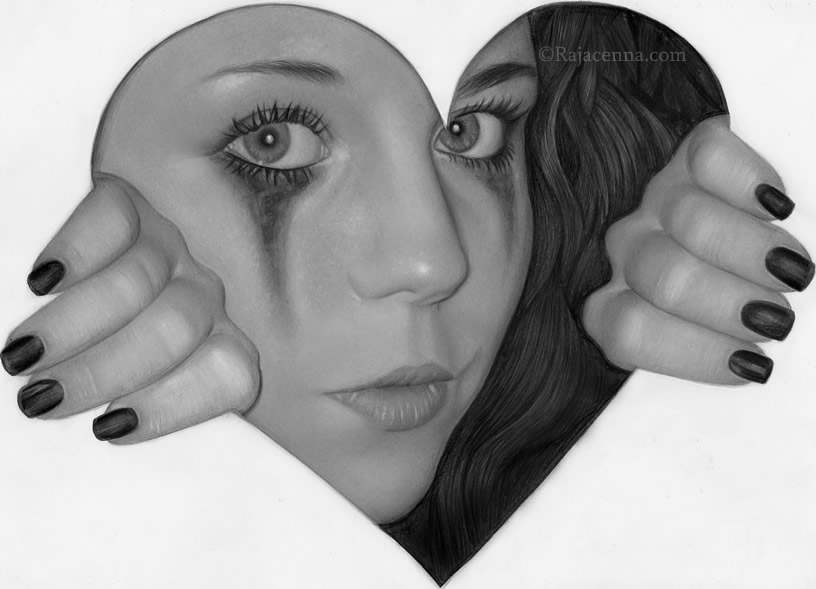 Signed by Rajacenna giclee print from the original hyper photo-realistic pencil drawing
A4
Inclusive handwritten postcard with personal message by Rajacenna

This was my very first self-portrait in 2010. A lot of people said to me that I should do a self potrait but at the time I thought it was just weird. I wanted to give the feeling that I was locked in a heart and I couldn't get out of it, only if I tried to love myself first.
Giclee unframed
Tax included
Incl. Shipping Cost
Prices are subject to change
Delivery and payment terms