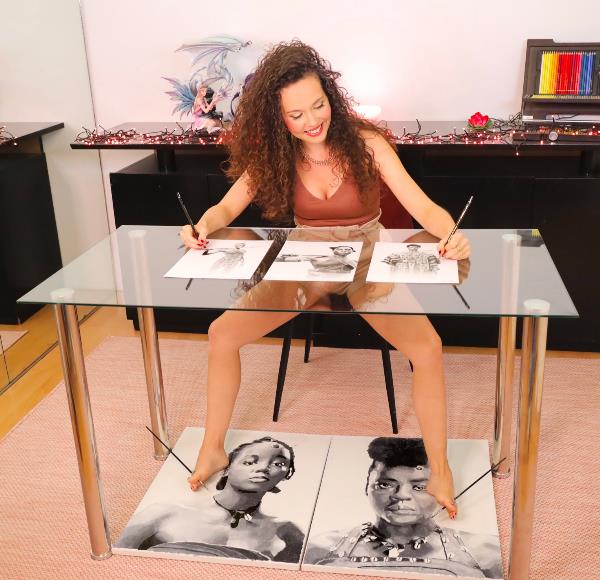 Rajacenna was asked by Academy Award winner Viola Davis and Sony Pictures to immortalize the 5 lead actors of the new epic movie 'The Woman King' with both feet & hands at the same time.
Viola Davis, leading character and also one of the producers of the film personally suggested to Sony Pictures if Rajacenna could create a promotional video for this true events inspired action film.
Viola Davis about Rajacenna: "OMG!!! Love, love, love these amazing paintings!!! You are so extraordinarily talented"

Recently Rajacenna went viral with her video using both her feet and hands to create 6 realistic portraits upside down and was honoured to now create this epic art project. The artworks are in black and white and represent the 5 most powerful characters of the movie. 
The American historical film is about an all-female unit guided by 'Triple Crown of Acting' actress Viola Davis starring as general who trains the next generation of warriors to fight their enemies and protect a West African kingdom.

Instagram Reel: https://www.instagram.com/reel/CjI0Yd0v4a8/?utm_source=ig_web_copy_link