17-year-old Rajacenna at Viva 400 most impressive women in the Netherlands
VIVA 400 2010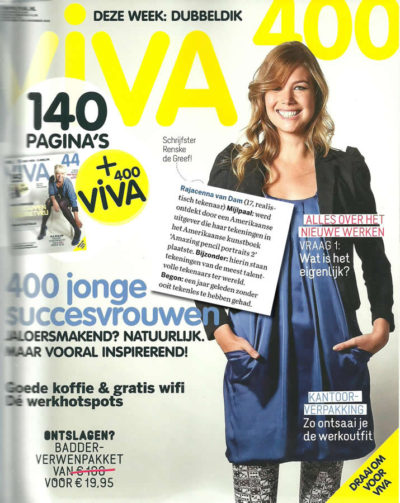 17-year-old drawing phenomenon  Rajacenna is included in the Viva 400 list of most inspiring
women of 2010. Late October  the magazine
presents Viva 400; the annual list of 400 successful, tough, rich and enterprising women.
Every woman in the Viva 400 has a very durable performance
nevertheless accepts. She is the youngest professor, the best in her field or has won a prestigious prize. Viva selected the 400 women
others from the artist world, process, politics and the business world. All these women are in a safe first place: there is no question of a current of ranking. Want
Page 1
2019/01/04
they have, according to Viva all 400, delivered an incomparable performance in 2010. The
list full of talented, young women is presented in a special edition.
at Viva 44, publication date 29 October.