2010
Rajacenna launches revolutionary teaching method Nintendo Art Academy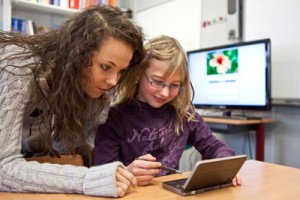 International drawing talent Rajacenna teaches students real drawing  and painting with Art Academy
On Wednesday December 1st 2010 Nintendo launched a revolutionary teaching method in which students of group 5 and 6 really learn to draw and paint with Art Academy for Nintendo DS.
The 17-year Rajacenna drawing talent, internationally known for her high level realistic drawings gave the first masterclass of a series. Here she will teach with the accessible teaching method of Art Academy on the touchscreen Nintendo DS children step-by-step learning to develop their artistic side further.
The project is a structural educational program thet will run until the end of the school year and where two monthly special guest lecturer will give a master class.